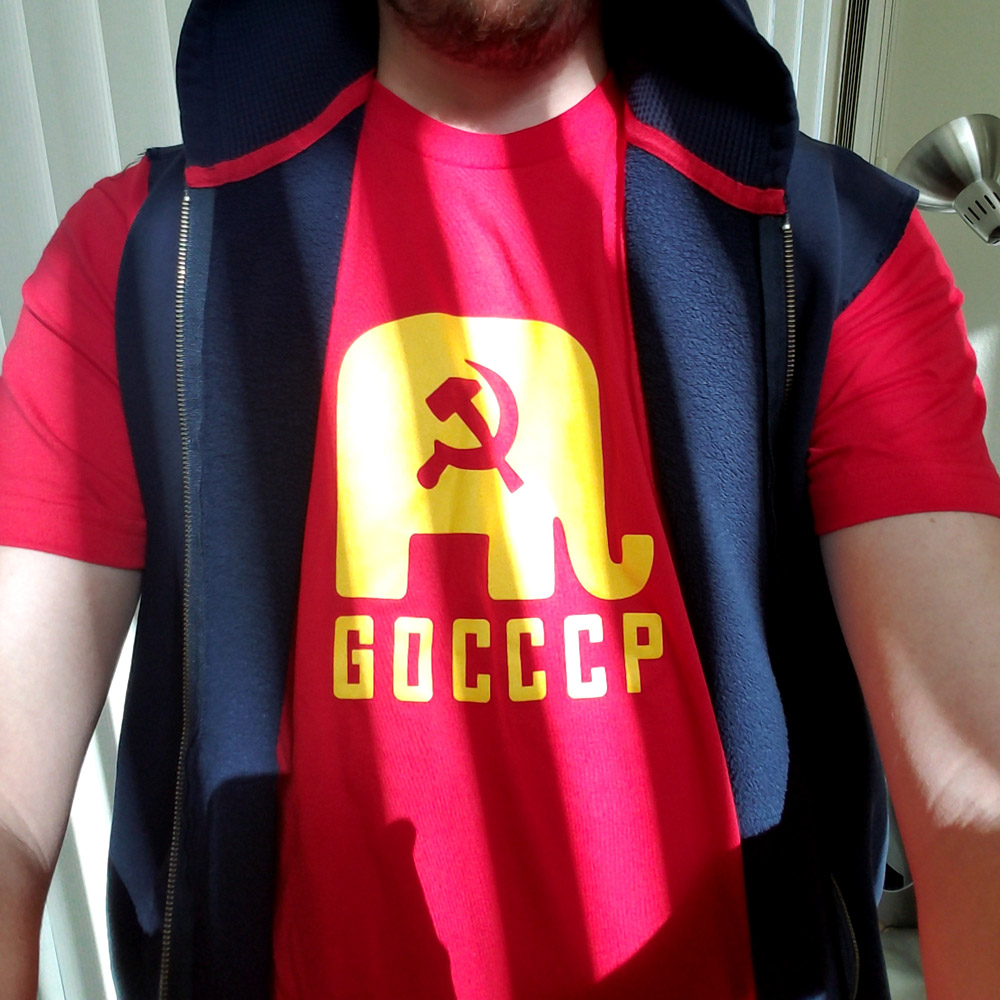 Okay, so my last post about my "Join the Russian Party" t-shirt design from 2008 inspired me to achieve a lifetime goal of designing and selling my own t-shirt.
GOCCCP.com for a $20 American Apparel graphic tee. So in addition to vending comfy red t-shirts and spouting vulgar and absurdist commentary, I'm developing a single product WooCommerce theme. For, you know, when you just want to sell one thing on a website.
If you could only sell one thing, what would it be?