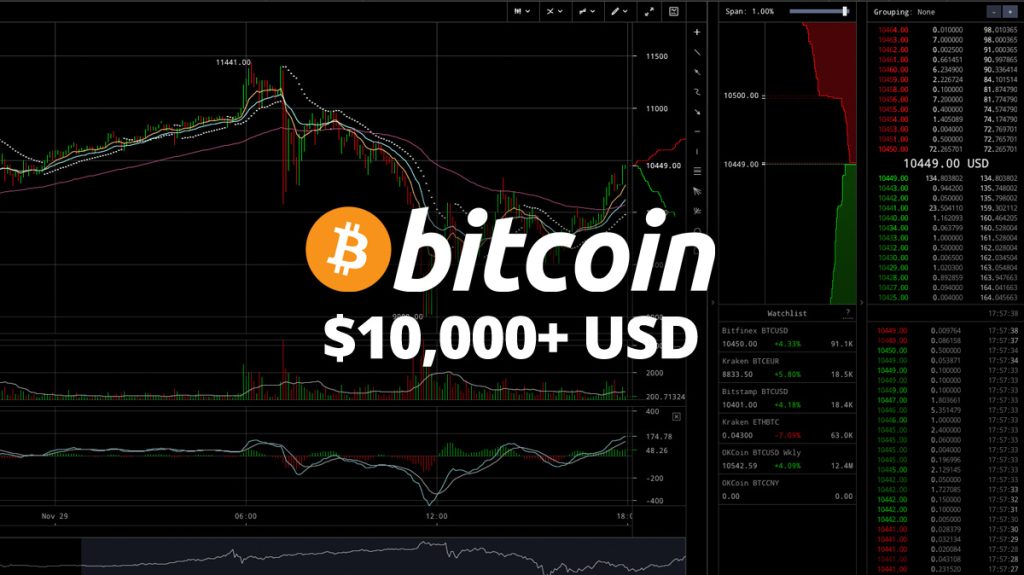 The price of a Bitcoin rose to over $10,000USD November 28th, soaring to a new ATH of $11,485.00 on GDAX.
Crytocurrency traders with open Bitcoin short positions inevitably experienced losses during the rapid short squeeze only to see the price tumble back down and bounce off $9,000 support several times. Bitcoin can be a cruel mistress, and day trading cryptocurrency is like piloting your own experimental aircraft.
As of the writing of this article, Bitcoin is trading at $10,379USD on GDAX, trading platform for Coinbase.
For US residents, register with Coinbase to purchase and sell Bitcoin, using my referral link, and we'll each get $10 worth of Bitcoin. So, that's like… 0.000963 BTC, or almost an entire mBTC.
For more information about Bitcoin, please visit: bitcoin.org